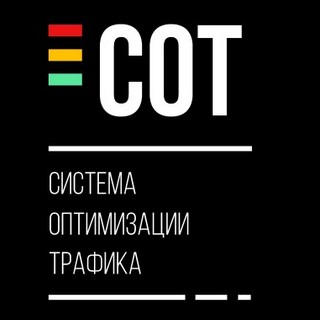 Traffic Optimization System (SOT)
Tasks of the SOT integration Platform
A single resource for organizing and managing the functioning of the city's intelligent transport system
Long-term improvement in road performance: safety, increased traffic capacity and speed, etc.
How will SOT help the city
improving the safety of citizens
uninterrupted traffic flow in busy conditions
transparency of traffic management
reducing the time of transport accessibility
SOT structure
SOT dynamic model
creating and editing a transport graph on a terrain map
collection of traffic demand data
automatic calculation of coordinated movement
traffic management based on traffic intensity calculations
Visualization system
Provides traffic data in selected areas in the form of reports, graphs and images.
Information collection system
Storage of data on the operation of devices that regulate traffic, motion sensors and surveillance cameras.
Health monitoring system
reports hardware faults
aggregates requests to fix breakdowns of equipment that regulate traffic within the city
reduces the time for equipment repair
eradicates traffic problems due to equipment failure
Interface
Transport graph. Wireframe layer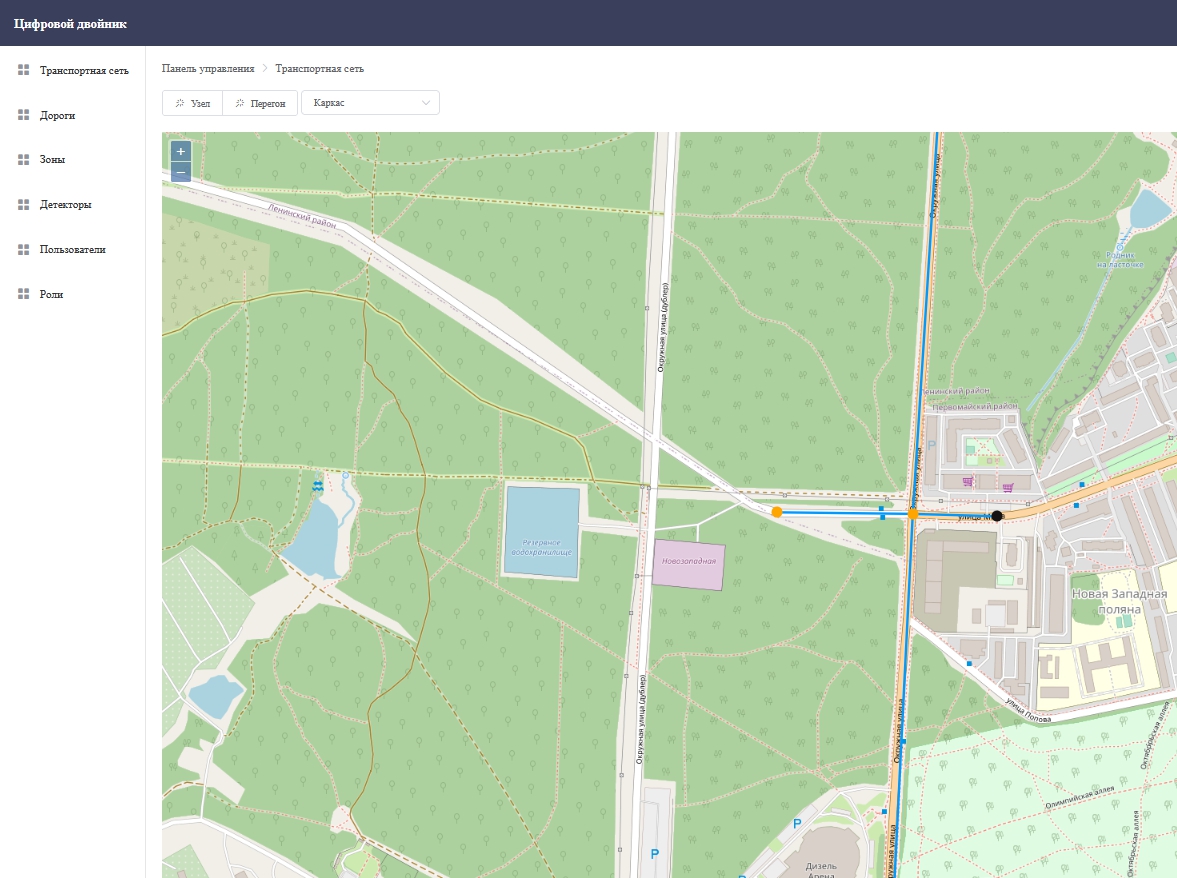 Transport graph. Communication layer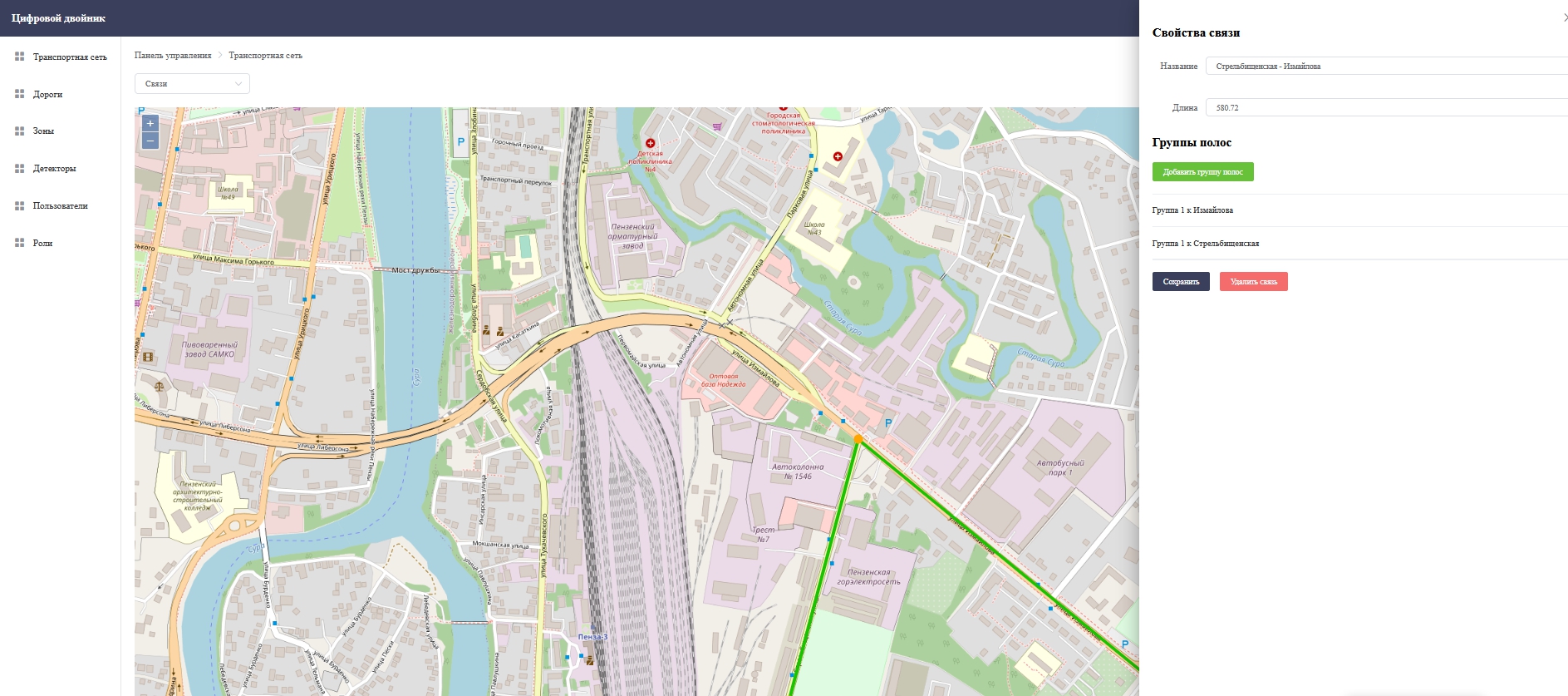 Transport graph. Band group layer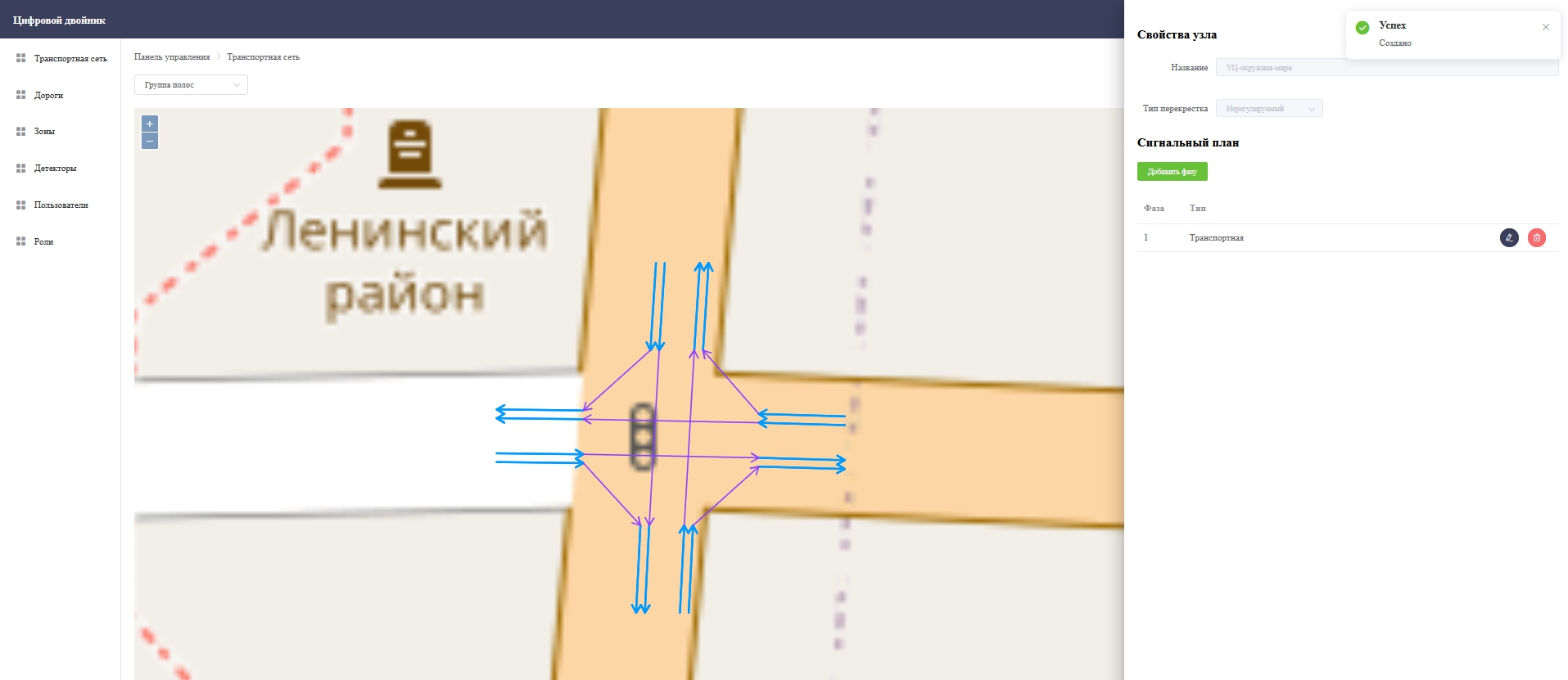 Linking the sensor to the lane